Web Hosting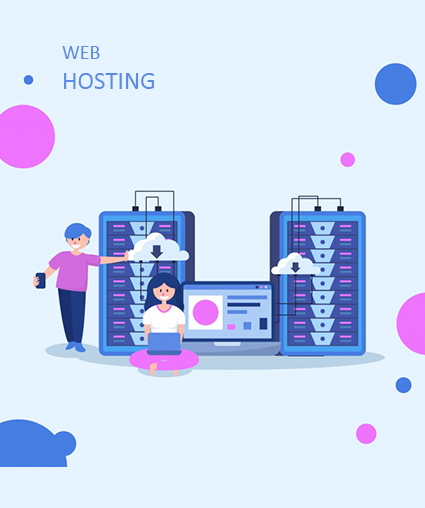 Media has a range of market leading hosting plans packed full of features and facilities to make your site the best it can be the company provides unlimited space, unlimitted data transfer and unlimited email account.
Some of the basic features of a web hosting service include:
► At least 500 MB of allocated space - Unlimitted space
► Good bandwidth
► Free Technical Support
► POP3 E-Mail Accounts
► Email Forwarding
► Email Auto-responders
► Email Aliases
► FTP Access
► FrontPage Support
► Password Protection
Shared Hosting
Linux Shared Hosting : Perfect for smaller websites and blogs. Comes with cPanel, PHP, Apache and more
Windows Shared Hosting : Perfect for smaller websites, blogs, etc. Comes with Plesk, ASP, IIS and more
Wordpress Hosting :Wordpress powers 27% of websites on the Internet. Using Wordpress you can build anything - a blog, a static website or an ecommerce shop
Java Hosting :Positive technology provide fast & affordable Tomcat based Java hosting, offering support for multiple platforms: Shared, Private, VPS, & Cloud, and wide Java application support such as: JSF, Hibernate, Spring, and many more
Servers
VPS :For larger websites and apps that require dedicated hardware, at a cheaper price
Dedicated Servers :For larger websites and apps that require dedicated hardware, at a cheaper price
Managed Servers : Get the power of a dedicated server along with our in-house experts to help manage your server
Cloud Hosting : Cloud hosting is the latest form of hosting that has become extremely popular over the past few years. The main concept of cloud hosting is "Divide and Rule" – the resources required for maintaining your website are spread across a cluster of servers that work together, termed as "the cloud". This greatly reduces chances of any downtimes in case of a server malfunction
Email
Business Email : Simple and powerful webmail.
Enterprise Email : Advanced and Corporate-class email.
G Suite : G Suite is designed as an all-in-one solution with integrated tools that work seamlessly together. For instance, you can receive a message in Gmail and instantly convert it into a Calendar event. When you make a comment in Docs, Sheets or Slides, collaborators automatically receive email alerts. With a single click, you can launch a Hangouts video meeting from your inbox or calendar. Using these tools as a complete package improves productivity while giving your business the most value. However, you are welcome to purchase the suite and only use the services of your choice.
Reseller Hosting
Linux Reseller Hosting with cPanel Control panel
Windows Reseller Hosting with Plesk Control pane